Leif Babin is a former U.S. Navy SEAL officer, co-author of #1 New York Times bestseller Extreme Ownership: How U.S. Navy SEALs Lead and Win, and co-founder of Echelon Front, where he serves as President/Chief Operating Officer, leadership instructor, speaker, and strategic advisor.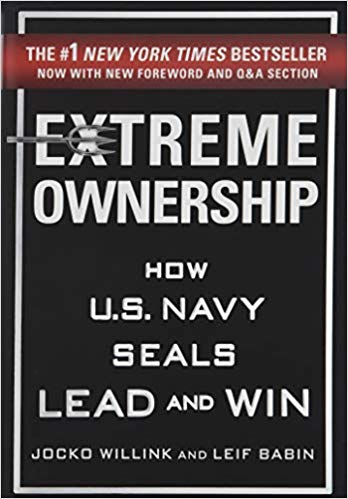 $27.99
eBook:
$27.99
Audiobook:
$19.59
I highly recommend this book on leadership. Retired US NAVY SEALs, Jocko Willink and Leif Babin teach leaders how to lead and manage groups effectively. Extreme Ownership is a powerful book with great lessons on working as a team, taking responsibility, creating results and getting rid of your ego.
Extreme Ownership teaches the value of working closely as a team. Learn to help your team reach their goals quickly and effectively.
The audiobook version of Extreme Ownership is narrated by Jocko Willink and Leif Babin.  Both men have bold, powerful, motivating voices & speak with authority.
More info →